How to Survive a Lightning Strike
A lightning strike or lightning bolt is an electric discharge between the atmosphere and the ground. Most originate in a cumulonimbus cloud and terminate on the ground, called cloud-to-ground (CG) lightning.
This is a great guide that shows a lot of information in a single image: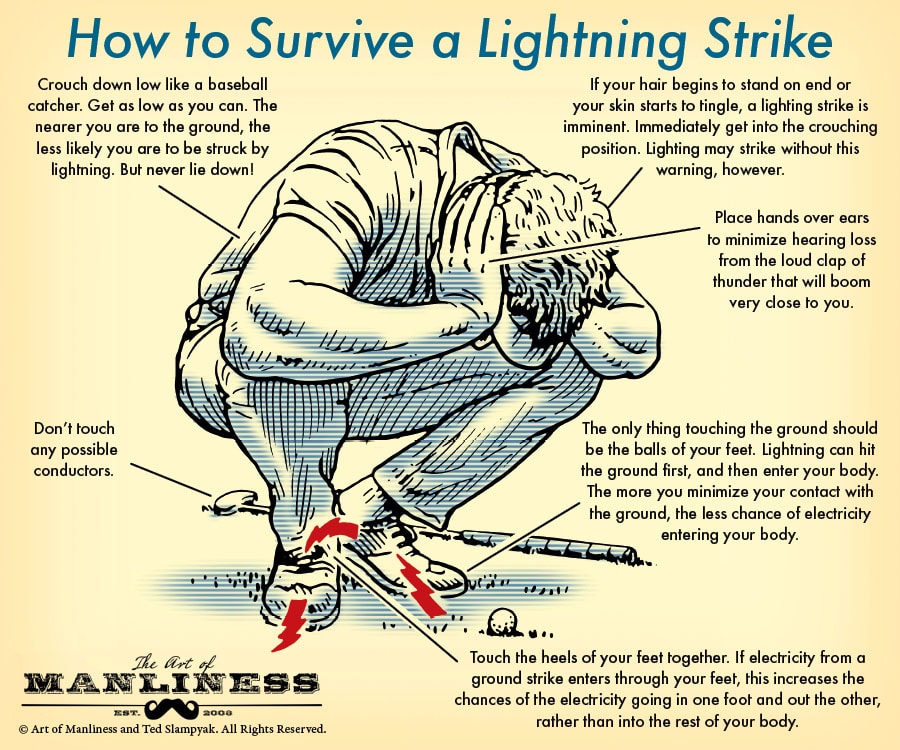 "The best way to survive a lightning strike is to avoid being outdoors in the first place. Use the 30/30 Rule: If, after seeing lightning, you can't count to 30 before hearing thunder, get inside a building or car. Don't go outside until 30 minutes after the last clap of thunder.
If you're caught outdoors and see signs that a lightning strike is imminent (your hair stands on end, your skin tingles, you hear a buzzing, clicking, hissing, or cracking sound, or see metal objects emitting a soft, blue-white glow) or you simply think you're in danger, immediately assume the position above to increase your chances of surviving, should the lightning strike you directly, or close to you". TheArtofManliness.com